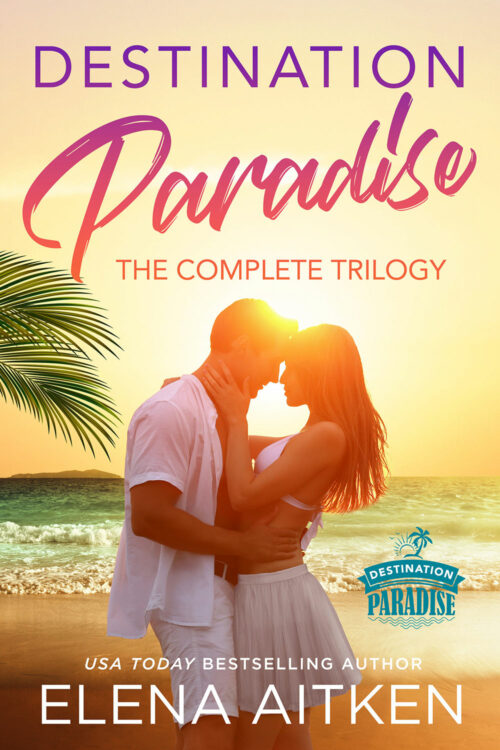 Take a trip to Paradise with all three books in one gorgeous package!
Hit the beach ,take a trip and set sail with USA Today Bestselling Author, Elena Aitken and the sexy, sun soaked Destination Paradise series, set on the white sand beaches, and crystal blue waters of Panama.
This complete trilogy includes three full length novels:
Shelter by the  Sea
But a guarded heart and an inability to trust may be too much to overcome, even in paradise.
* * *
Escape to the Sun
Paradise is the perfect place to hide, but can a troubled past ever be left behind?
* * *
Hidden in the Sand
A small-town girl with trust issues.
A Hollywood super star with one hell of a reputation.
A picture perfect ending? Or will it be nothing but trouble in Paradise?