I'm so glad you're here. I've always found a special kind of happiness in the mountains, which is why they are the perfect backdrop for my stories. The only thing I love more then the mountains, is writing stories about strong women who find their happily-ever-after with equally strong men. I hope you enjoy your visit and don't be afraid to fall in love in the Rockies.
Author's Note
May 2023
I am so excited this month because it feels like summer is finally here in the mountains! It's true that I love all the seasons, but when I can sit on my covered deck, surrounded by flowers and plants and listen to the birds singing while I'm writing…well, there's nothing better!
I'm extra excited this month to bring you a brand new book that's part of an all-new series!
I love writing small-town romance, but I also have a lot of fun writing about sexy shifters. And that's exactly what's coming your way this month!
Fighting His Fate is an ALL NEW shifter book that's part of the Predator Peak Series!
I've 'shifted' (see what I did there?) to a new pen name for my shifter romances to keep them a little separate from my small town romance books. The same awesome books, with a slightly new name. ER Aitken
I hope you enjoy these sexy shifters as much as I did writing them!
Elena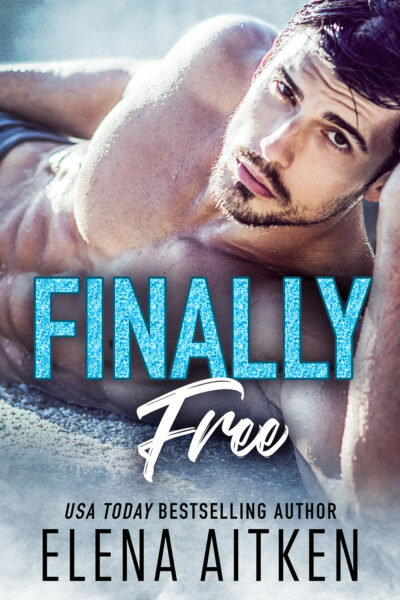 Finally Free is HERE and it's packed with all sorts of goodies: ** A Sexy Dare ** Love after 40 ** Movie Star ** Tight Circle of Friends ** Friends to Lovers **Billionaire(s) **Reluctant to Love READ TODAY I'm so excited about Darla's story because she was not like...
read more
Keep In Touch
I would LOVE to connect with you! And as a special gift to you for opting in to hear about my books, freebies, sales and other interesting things—usually about love or my very own 'Mountain Man'—I have some free gifts for you including some insider secrets….a free exclusive short story….and…well you'll just have to wait and see!!