I'm so glad you're here. I've always found a special kind of happiness in the mountains, which is why they are the perfect backdrop for my stories. The only thing I love more then the mountains, is writing stories about strong women who find their happily-ever-after with equally strong men. I hope you enjoy your visit and don't be afraid to fall in love in the Rockies.
Author's Note
December 2020
Merry Christmas! It certainly is starting to look like Christmas around here. We are under a winter storm warning and they're calling for between 12 and 19″ of snow by tomorrow afternoon. I think I'll stay inside and finally get some wrapping done!
Christmas is a little different for all of us this year, I'm sure. For my family, it's the last holiday in our home as we get set to move almost immediately in the new year. And while I'm missing our parents and all of our extended family and friends this year, I am so thankful the four of us are all together, and healthy.
I hope you are well and staying safe and healthy this holiday season!!
As for books…I have a few deals and some exciting news to share with you, so check out the news below!
I wish you a happy, healthy, holiday season filled with so much love.
From my family to yours ~ Merry Christmas!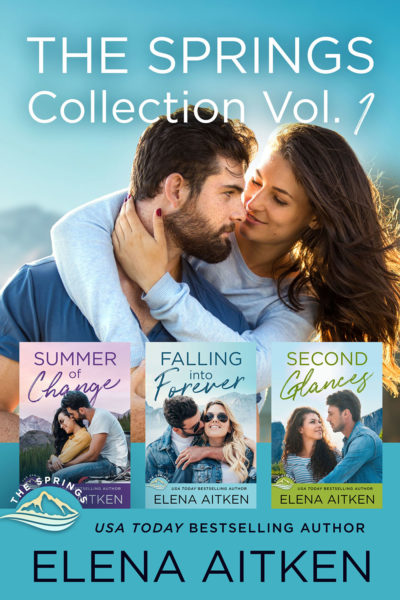 3 books in 1 — January Only! Note: This offer is only valid in the US and Canada. Summer of Change Samantha is struggling to keep her small town bar afloat and the last thing she needs is new business owner, Trent moving in and changing everything—including her...
read more
Keep In Touch
I would LOVE to connect with you! And as a special gift to you for opting in to hear about my books, freebies, sales and other interesting things—usually about love or my very own 'Mountain Man'—I have some free gifts for you including some insider secrets….a free exclusive short story….and…well you'll just have to wait and see!!