I'm so glad you're here. I've always found a special kind of happiness in the mountains, which is why they are the perfect backdrop for my stories. The only thing I love more then the mountains, is writing stories about strong women who find their happily-ever-after with equally strong men. I hope you enjoy your visit and don't be afraid to fall in love in the Rockies.
Author's Note
February 2021
I don't know about you, but this frosty weather has me dreaming about white sand beaches, warm water and hot sun!
If you're lucky enough to live where it's that warm (or close)…I'm super jealous right now!
But for the rest of us, I think a little tropical escape sounds pretty good right about now! And I'm so excited to bring you a little 'getaway' in the form of Hidden in the Sand (releases February 15)!
You can read an exclusive excerpt right HERE!
Happy reading!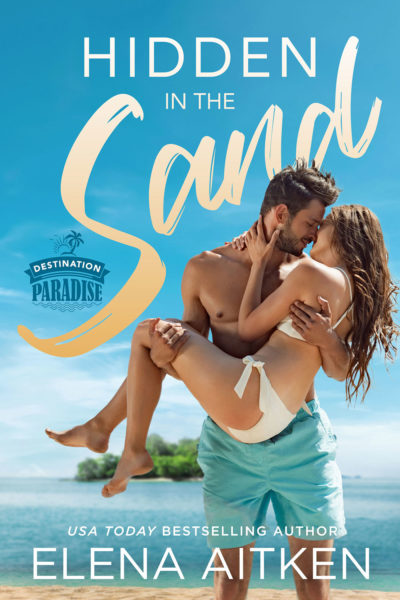 I'm SO excited to announce that Hidden in the Sand, the third book in the Destination Paradise series is here!! Hidden in the Sand A small-town girl with trust issues. A Hollywood super star with one hell of a reputation. A picture perfect ending? Or will it be...
read more
Keep In Touch
I would LOVE to connect with you! And as a special gift to you for opting in to hear about my books, freebies, sales and other interesting things—usually about love or my very own 'Mountain Man'—I have some free gifts for you including some insider secrets….a free exclusive short story….and…well you'll just have to wait and see!!