I'm so glad you're here. I've always found a special kind of happiness in the mountains, which is why they are the perfect backdrop for my stories. The only thing I love more then the mountains, is writing stories about strong women who find their happily-ever-after with equally strong men. I hope you enjoy your visit and don't be afraid to fall in love in the Rockies.
Author's Note
January 2023
Happy New Year!
A new year brings with it new opportunities and I'm so excited for what's coming up in the next few months!
First, If I Can't Have You is set to release in March. (If you pre-ordered, you may have noticed that the release date has been pushed back a little bit. I hate having to do that, but some family obligations came up which will make a February release impossible. I just know you're going to love Charli and Symon's story and I promise it will be worth the wait!
Also coming up this year is a brand new shifter series, more in the Trickle Creek Series and a super fun group project to close out the year. So many exciting things and I can't wait to share them all with you!
If I Can't Have You is available for pre-order NOW!
Elena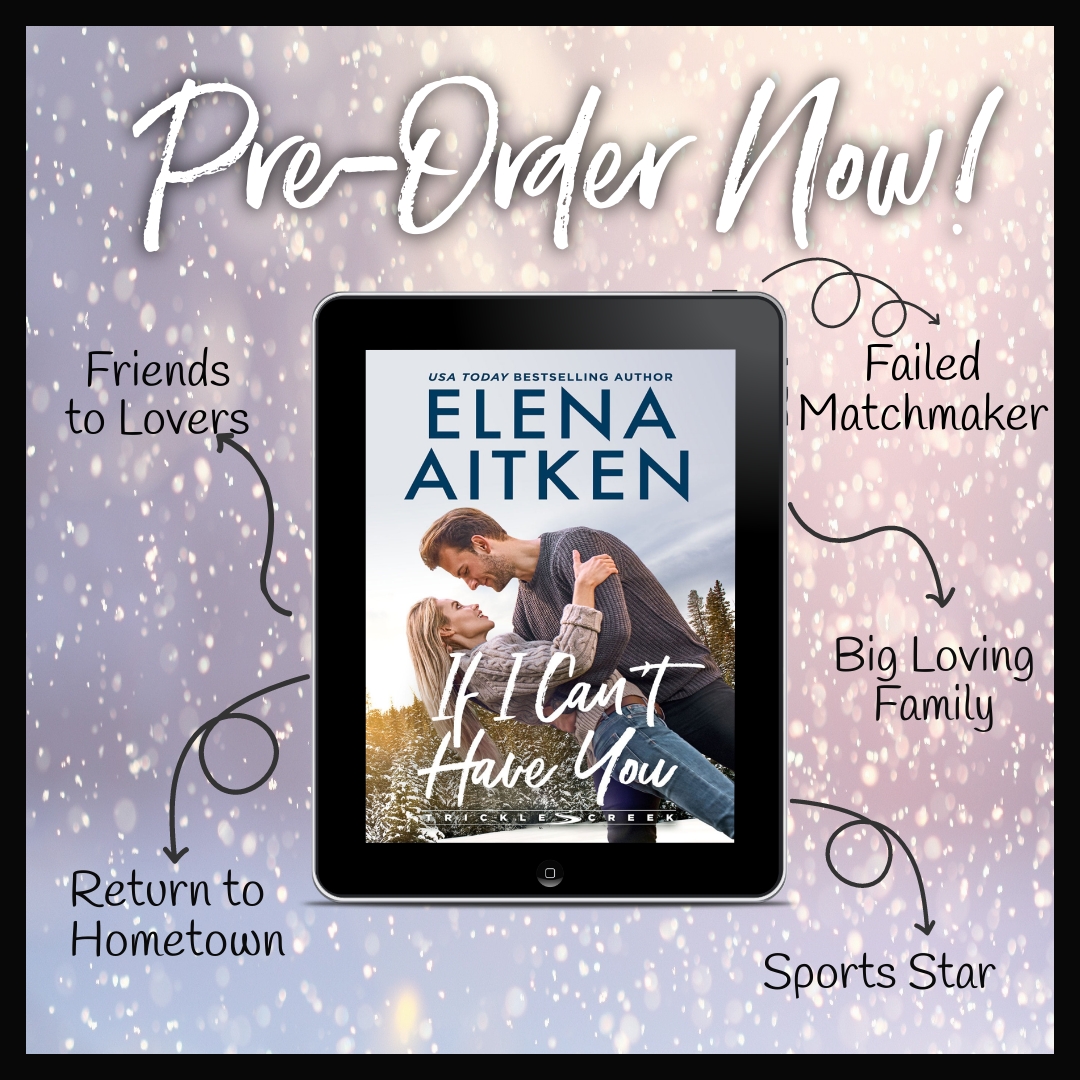 We're a little over a month away from book two in the Trickle Creek Series! I just know you're going to love this one. I absolutely fell in love with Symon and Charli! You can pre-order NOW!  And read a special excerpt HERE!
read more
Keep In Touch
I would LOVE to connect with you! And as a special gift to you for opting in to hear about my books, freebies, sales and other interesting things—usually about love or my very own 'Mountain Man'—I have some free gifts for you including some insider secrets….a free exclusive short story….and…well you'll just have to wait and see!!