Welcome to my site!
I'm so glad you're here. I've always found a special kind of happiness in the mountains, which is why they are the perfect backdrop for my stories. The only thing I love more then the mountains, is writing stories about strong women who find their happily-ever-after with equally strong men. I hope you enjoy your visit and don't be afraid to fall in love in the Rockies.
Posted at Oct 18, 2014 12:22 am
I'm so excited to announce a special reader reward pre-order price for Midnight Springs!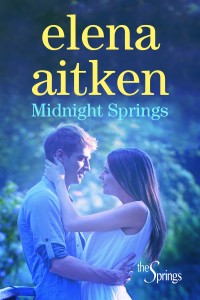 From now until November 15th, you can pre-order Midnight Springs for only $.99!!
November 15—November 24 the price will be $2.99
And then….the book releases and will be delivered straight to your e-reader on NOVEMBER 24!!
Amazon—http://amzn.to/1xTw4VP
Nook— http://bit.ly/1EZVINu
iBooks—http://bit.ly/1ss5WQl
Kobo—http://bit.ly/1sQUf8t