Welcome to my site!
I'm so glad you're here. I've always found a special kind of happiness in the mountains, which is why they are the perfect backdrop for my stories. The only thing I love more then the mountains, is writing stories about strong women who find their happily-ever-after with equally strong men. I hope you enjoy your visit and don't be afraid to fall in love in the Rockies.
Posted at Mar 19, 2015 3:34 pm
A HUGE, big squishy hug to all of our readers who made this possible!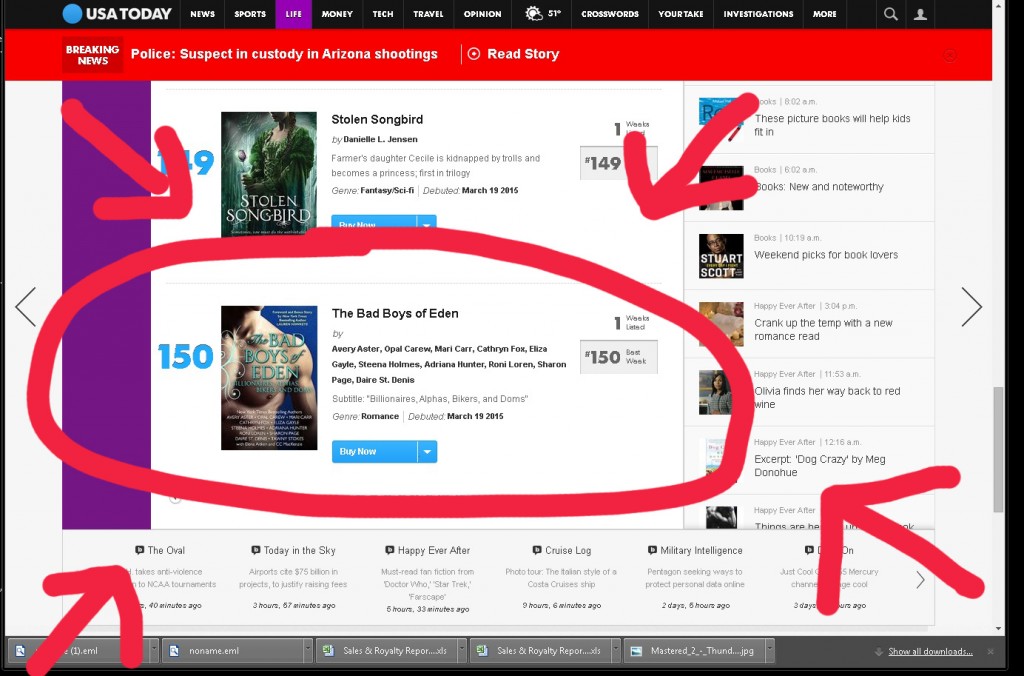 I'm so proud to have been part of this fantastic project with so many talented authors and I couldn't think of a better way to wrap up what's been an amazing experience. I'm so excited to share that I'm now a USA Today Bestselling Author!