Welcome to my site!
I'm so glad you're here. I've always found a special kind of happiness in the mountains, which is why they are the perfect backdrop for my stories. The only thing I love more then the mountains, is writing stories about strong women who find their happily-ever-after with equally strong men. I hope you enjoy your visit and don't be afraid to fall in love in the Rockies.
Posted at Jul 2, 2015 8:59 pm
All summer long The Escape Collection in on sale… first on special is Drawing Free.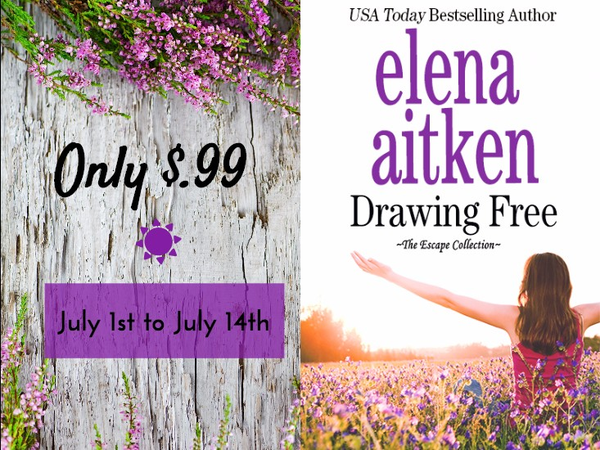 Women's fiction that every woman can relate to—even if she doesn't want to admit it…
"What would happen if I just kept driving?"
Moms aren't supposed to have a life of their own, at least that's what Becca Thompson believes. Between dealing with her youngest's never ending tantrums, her teenager's attitude and her ailing father's rapidly failing memory, Becca doesn't have time to worry about who she used to be.
Deep down, Becca knows she wants more than the daily chaos and the quick fixes her self-help books have to offer, but when her husband starts demanding more, the pressure proves to be too much. On the way to pick up her daughter, she makes the split second decision to take a different exit off the freeway and drives towards the mountains leaving her crumbling life in the rear-view mirror.
Fleeing to a remote mountain town, Becca knows she must rediscover her spirit, even if reconnecting with herself comes at the expense of everything she left behind.