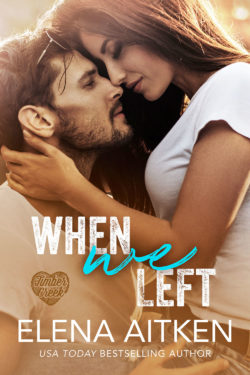 Thank you so much for grabbing your copy of When We Left!!
This book is so close to my heart because I absolutely LOVE second chances, both in life AND in love!
My story is different from Cam's to be sure, but…there are a lot of similarities to her second chance and my own.
When you're done reading, I would REALLY appreciate it if you could take a moment of your time to leave an honest review on the retailers where you purchased your copy! And PLEASE share with your friends!
The next Timber Creek book is coming SOON!!
You can leave a review here…
Available for/from Kindle, Apple Books, Nook, Kobo, and Google Play.
Also available in Print!