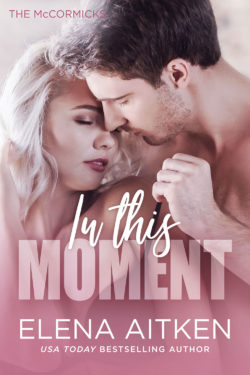 Out of the four McCormick brothers, I definitely got the most questions about Declan.
When will he find love? WILL he find love? What kind of woman could possibly make this guy settle down in one place?
Well…Declan's story is almost here!!
I'm so excited about this one because for me, Declan was always a special brother with a uniquely guarded heart. And his love interest, Evie is a single mom and that adds an extra layer of complexity for any budding relationship. I'm SO happy with how their story turned out and I think these two may be my favorite McCormick couple yet! ( Sshh…don't tell the others!)
I hope you enjoy them, too!
Pre-Order In This Moment today!
Kindle
Apple Books
Nook
Kobo
Google Play