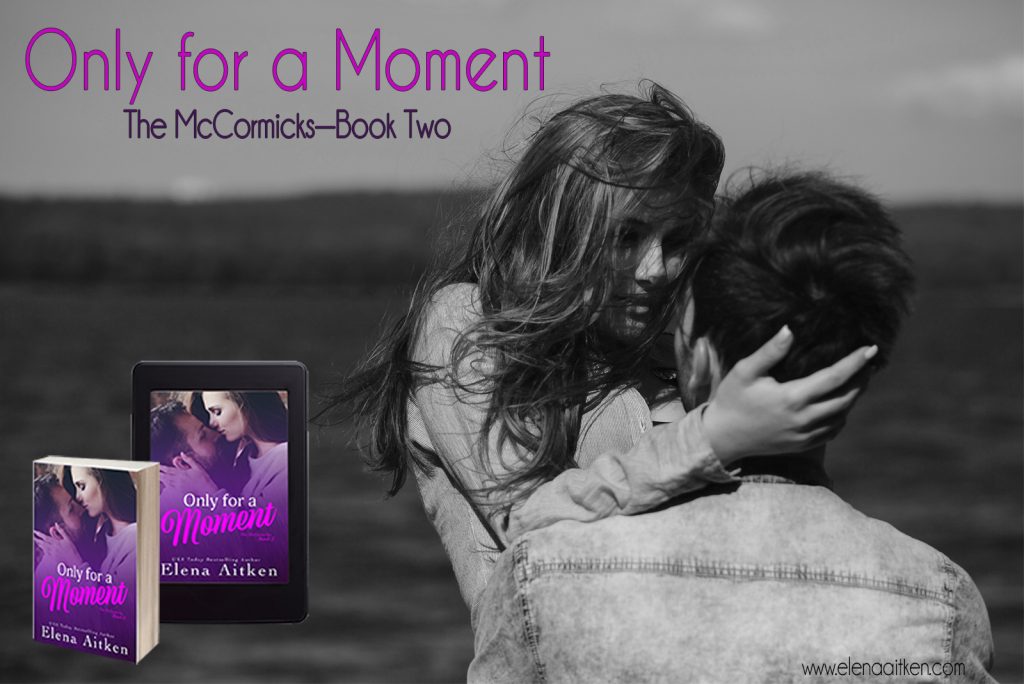 The McCormicks are back in Only for a Moment, the second book in the McCormicks Series.
Kindle • Apple Books • Nook • Kobo • Google Play
Add to GoodReads
Men are nothing but trouble!
From Jade Johnson's experience, the only thing they've ever been good for is holding her back from achieving her dreams. But when work takes her to the small town of Cedar Springs, Jade comes face to face with a man who sets her world on fire and immediately challenges her beliefs.
Mitch McCormick is finally ready to put his playboy ways behind him and settle down, but the type of women he's been dating are definitely not the marrying type. That's why he needs a nice girl. An easy going, sweet, small town girl.
But if Mitch is so determined to date a nice small town girl, then why can't he stop thinking about the feisty, sharp tongued talent agent who's in town to film a television show?  Jade challenges him and excites him in a way he's never experienced and can't stop thinking about. But she's made it clear that settling down isn't something she wants, not with him — not with anyone.