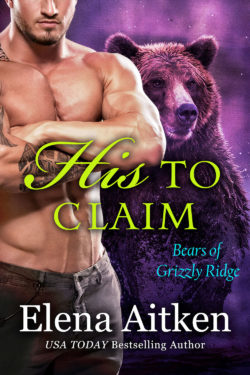 SURPRISE!!!  The wait is over, Kade's story is here!!!
Gabriella Santos wants to start over someplace where no one knows her. Some place safe. A lodge in the middle of the remote Montana mountains seems perfect—despite the cold. Running from her life in South America, she expects ice and snow, but what she doesn't expect is her immediate and intense attraction to Kade Jackson who is a sexy as he is ornery.
The last thing Kade wants in his life is a woman. Particularly one who clouds his instincts and challenges everything he's come to believe about love and mates. But Ella is no ordinary woman, and she just might be worth opening up to. But before he can let himself commit, Kade must come to terms with his past, and the secrets that altered everyone's lives forever.
Gabriella has secrets of her own and when they catch up with her, Kade must make a decision: Stay rooted in the past and lose her forever or finally allow himself to trust his instincts to save the woman he loves. If it's not too late.
His To Claim is now available for/from Kindle, Apple Books , Kobo, Nook, and Google Play.