Available Now!
SUMMIT OF PASSION: The third Book in the Stone Summit Series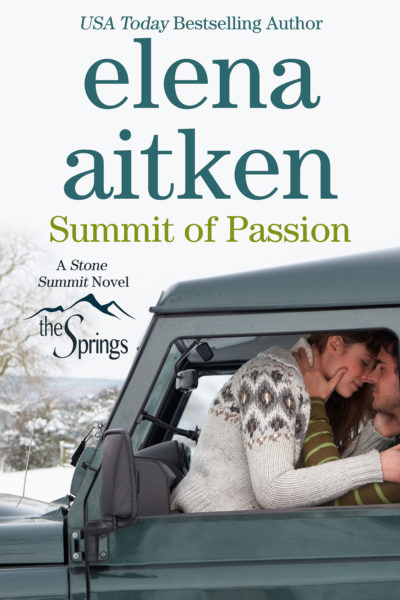 When Deanna Gordon left Marcus Stone behind to pursue her dreams, she not only broke his heart, but hers. Now she needs his help but it will come with a price. The only thing Marcus needs in his life, is to get back on the professional snowboarding circuit, and he'll be able to do that, if he buys into Deanna's crazy plan. A plan that could cost him a whole lot more than he's willing to risk. After all these years, their attraction is stronger than ever, and as much as she tries to pretend it isn't real, the love between them never really died and now Deanna must decide whether she can leave Marcus again—for good—or whether a second chance at love is worth everything she's spent her whole life working toward.
Available for/from Kindle, Nook, Kobo, Apple Books, and Google Play.