Now Available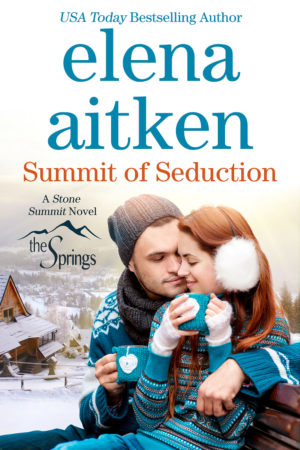 What people are saying:
"This is another fantastic read by the amazing and talented Elena Aitken. I always seem so say that her current book is my favorite, but this is no lie because every single book some gets under my skin and becomes my new favorite. I fall in love with the characters over and over and can't ever get enough of them."
"Elena Aiken has become one of my favorite authors and Summit of Seduction is an example of why she deserves this to be."
Summit of Seduction is now available from/for Kindle, Nook, Kobo, Apple Books, and Google Play.