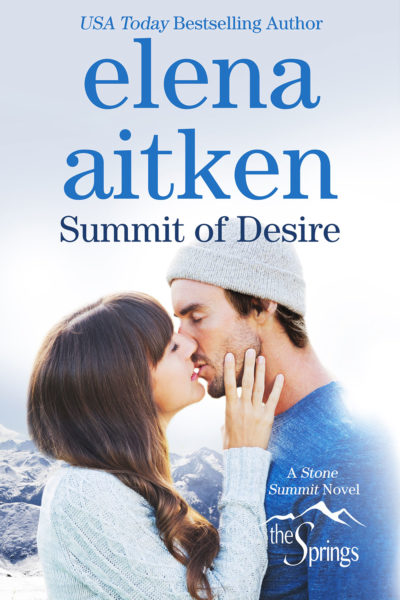 Summit of Desire is early AND it's only $2.99!!
Available for/from Kindle, Nook, Kobo, and Apple Books.
The love at The Springs continues with the Stone Summit trilogy.
With the love of his life, Kylie Wilson at his side and his new ski resort, Stone Summit, set to open on New Year's Eve, Malcolm Stone is on top of the world.
Too bad Kylie's having trouble sharing his excitement.
Feelings that are only intensified when Malcolm's twin brother, Marcus returns to town bringing with him the memories of old dreams and a life she thought she would one day have.
When her insecurities become too much for Kylie to overcome, will she let them sabotage the happy-ever-after she's always dreamed of? Or will Kylie discover who she really is and what she really wants before she loses everything?