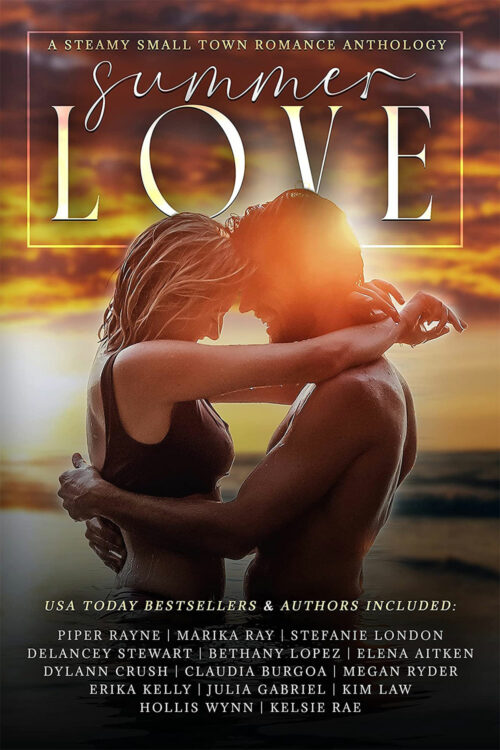 Pre-Order Special Pricing!
Summer. Small town. Steam.
Every story has it.
This charity anthology includes fourteen *NEW* novelettes for you to binge! Whether you're a fan of friends to lovers, enemies to lovers, opposites attract, brother's best friend, age gap, insta love, cowboys, fake relationships or love later in life—one of these stories has what you're craving.
All proceeds will be donated to The Women's Venture Fund, an organization that supports female run small businesses.
This collection is available for a limited time only so one-click now for a great cause. You just found this summer's beach read!
* * *
including FINALLY YOURS
They say your forties are the new twenties.
Maybe that would be true if I my ex-husband hadn't turned out to be a lying, cheating, stealing ass who left me with nothing except my pride.
And it's that pride that should keep me from accepting Phillip Conrad's sexy, sinful, and way too cocky offer to pay off the debt I owe him.
I should walk away. I should slap him. Hell, I should tell him exactly where he can shove his offer.
But I don't.
Because Phillip and I have unfinished business and its long past time to see if that spark between us has the potential to fan into a full-fledged inferno.
Besides, if forty is the new twenty, then I'm way overdue for some excitement. The sexier the better.