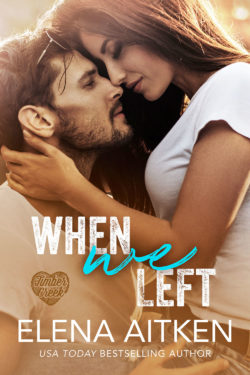 I know how it is…our e-readers get stuffed full of great books and new releases, so I understand if you haven't had a chance to download my newest release. But even if you haven't had a chance to read When We Left yet, I really hope you do!
This book is all about second chances in love and in life! This book has a special place in my heart, and might just be my favorite yet because I believe strongly in second chances! And… maybe that's because I'm currently living my very own second chance love story right now! It's not exactly like Cam's (the heroine in the book) but there are a lot of similarities.
I hope you have a chance to read Cam and Evan's story and fall in love with this story the way I have!
Available for/from Kindle, Apple Books, Nook, Kobo, and Google Play.
Also available in Print!