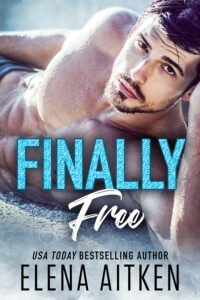 Finally Free is HERE and it's packed with all sorts of goodies:
** A Sexy Dare
** Love after 40
** Movie Star
** Tight Circle of Friends
** Friends to Lovers
**Billionaire(s)
**Reluctant to Love
I'm so excited about Darla's story because she was not like any of her other friends. Darla doesn't believe in love, only 'fun times'. Men have no permanent place in her already full life.
I have to say, I do really appreciate this about Darla. After all…I really do believe that you don't
need
a man to complete you. But in the same breath, I'll say this…I also believe that sharing a life with someone you love just makes it
so
much better.
And that's what this story was about for me.
I'm so happy with how it turned out, and I hope you will be, too!