Three Books…Three Days…Yours For The Taking
Posted Mar 14 2013, 7:29 am in Betty and Veronica, elena aitken, elena aitken books, free books, free stories, My books, sugar crash, unexpected gifts
As some of you may or may not know, most of my books have only been available on the Amazon store for quite some time now. WELL…I've heard from enough Kobo, Nook and iStore readers to branch out again.
So coming very soon, all of my books will be available on all the platforms I can get them on.
To mark this occasion I've decided to do one last little free promotion. It will be the last time you see these books for free, so if you haven't read them yet…what are you waiting for?!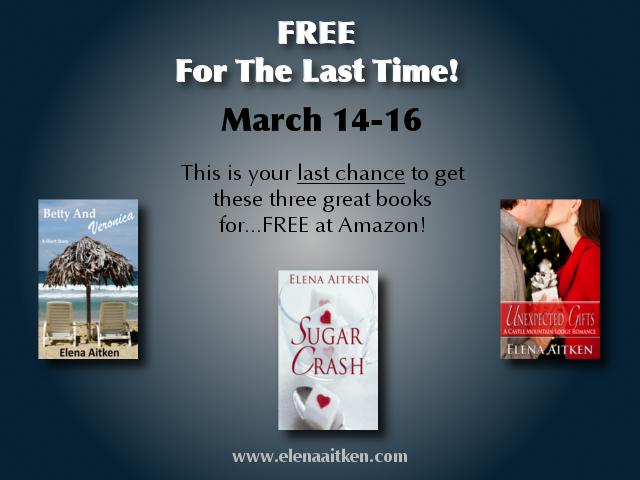 Click on these links to go right to the Amazon pages…
Sugar Crash, Betty and Veronica, Unexpected Gifts
And please don't forget to take a minute and leave a review when you're done!
Comments