Rebel Without A Duotang
Posted Aug 28 2012, 7:00 am in buying school supplies for kids, crazy school supply lists, elena aitken, elena author, hidden gifts, Life with kids, Real Life, rebel against school supplies, school supply list, too many pencils, unexpected gifts
This is back to school week for many of my friends, or more accurately, their kids. But…not for us. We happily don't go back until next Tuesday. (ha ha..snicker snicker) I laugh now, but by Monday night I'll be ready. As much as I love summer, it's perfectly timed because by the end of August, I'm ready for school to begin again.
However, I'm never ready for the list. You know the one…the school supply list.
I can't prove it, but I'm pretty sure these lists are complied by someone who has never set foot into a stationary store or a Wal-Mart or sourced out the list at all. For example: They require one yellow, one green and one pink highlighter. But they only come in packs of blue, pink and yellow. To get a green I have to buy a monster pack and get six extra highlighters. OR…they require four scribblers. But they come in groups of three. REALLY?!
In fact, I'm not sure there's a whole lot of rhyme or reason period to our school supplies list. Every year they get a little more interesting. This year has been extra special due to the sheer quantity of items requested.
On our list this year were more writing instruments that I personally have in my desk. And really…I love my pens and pencils! I'm not sure it's feasible for a fifth grader to go through twenty pencils PLUS five pens PLUS a set of markers, pencil crayons and 3 Sharpies. Yes, I said Sharpies. We're in a brand spanking new school this year. I'm not sure unleashing a bunch of ten year olds with an arsenal of indelible ink is necessarily a good idea. But…
As I mentioned, we are in a new school this year. It's pretty, it's big, it's…empty. I'm pretty sure the school supply list this year is reflecting the need to fill the empty classrooms. And I'm pretty sure we will… with a rainbow of thousands and thousands of duotangs. (for my American readers, duotangs are basically three pronged folders.) My kids were each required to bring twenty five. But they had to be the correct colors. Ten red, five yellow, five green, five blue. I almost rebelled and bought purple. Just cause.
I didn't.
I talk big. Every year I say something like, "This is crazy! There's no way I'm buying all this stuff. A box of spoons?! I pack my kids spoons for their yogurt, why do I need to provide everyone else with spoons?"
And…every year I buy the spoons. And the antibacterial wipes and the case of Xleenex and the dozen notebooks, binders, pencil cases, calculators etc.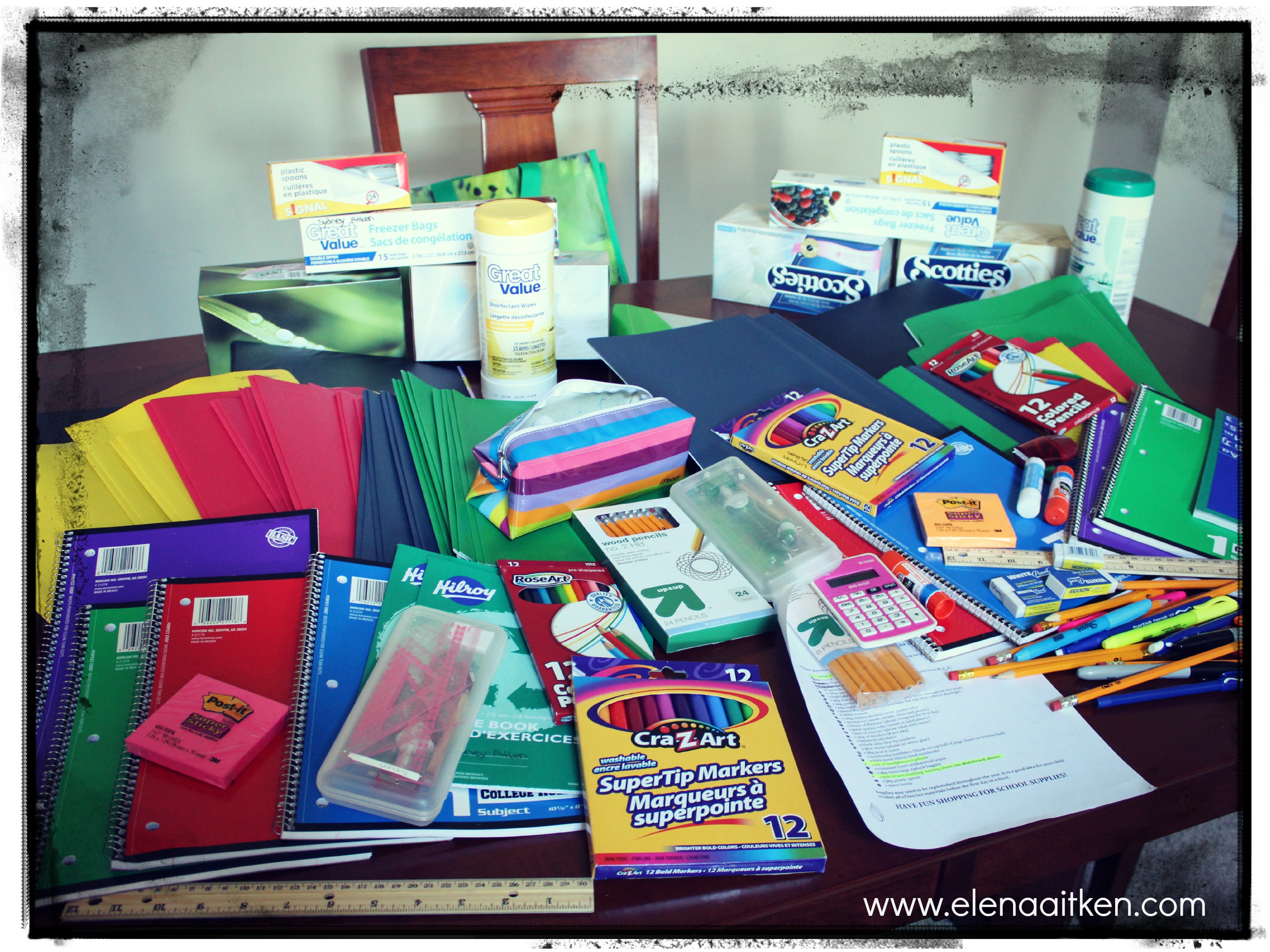 This is why.
Despite my urge to rebel against the system I have this fear that my child will instantly be labelled by the teacher as, 'the problem kid'. Picture it, for the rest of the year he could be discriminated against for not bringing all 25 duotangs. "Hmm, there's that 10 duotang kid again," the teacher would say. "I knew he was trouble on the very first day…"
Or maybe I'll be discriminated against. "Well it's no wonder that kid is having trouble in math," the teacher would say. "The list clearly said two hundred pieces of paper and her mom only bought one hundred."
See? I can't do it.
No way. I can't do it.
SO…I bitch and moan and…I buy the school supplies.  But I didn't totally give in. Don't tell but I only bought ten pencils!
So what's the craziest thing on your kid's list this fall?
P.S. I said I'd do a cover reveal for Hidden Gifts this week and I will. But first…here's the newly revamped cover for Unexpected Gifts

the FIRST in the Castle Mountain Lodge Series. BIG thanks for the design go to the wonderful and amazing Steena Holme's whose own book, Finding Emma

is rocking up the charts right now! Check it out!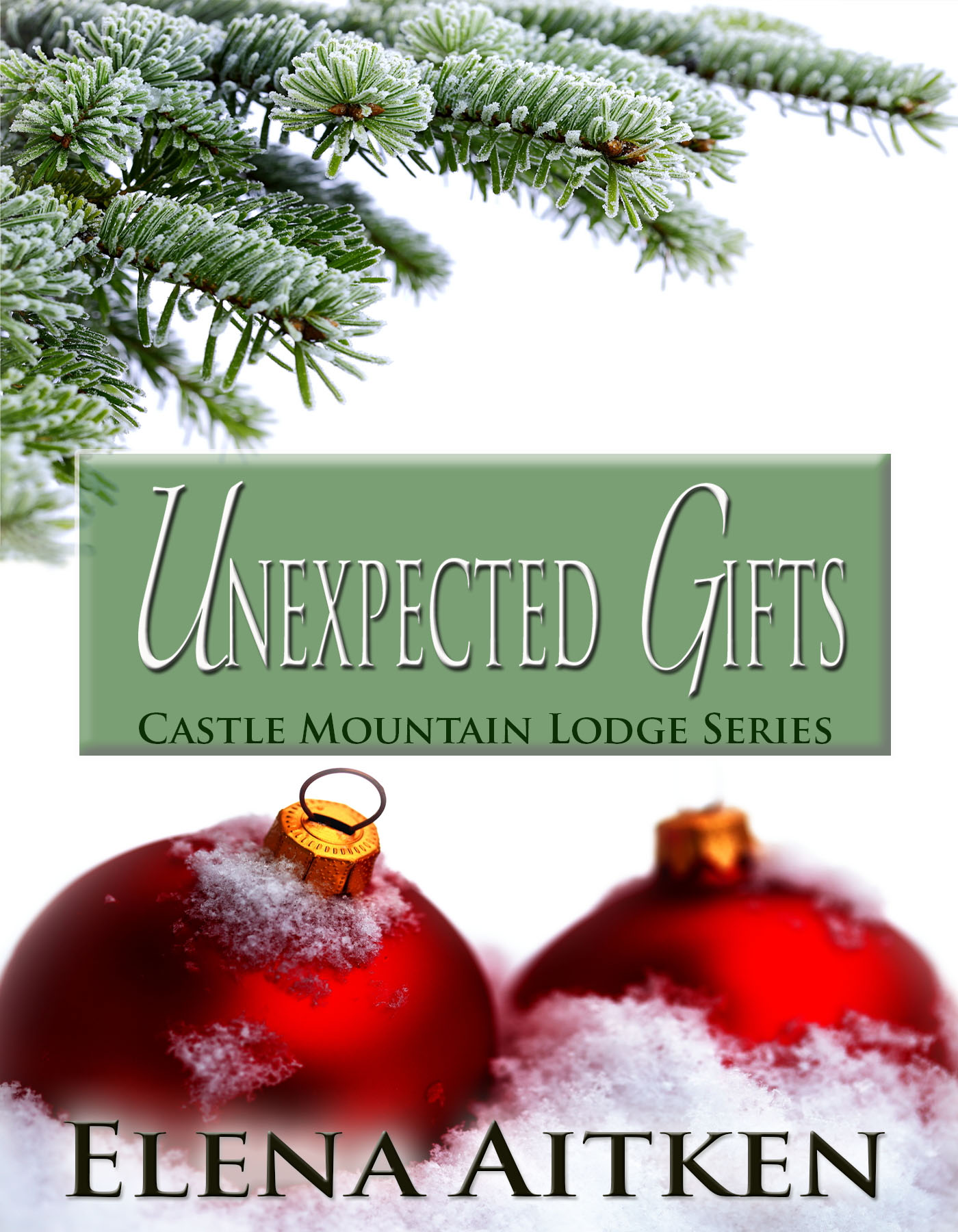 The release of Hidden Gifts is coming SOON so don't forget to sign up for my newsletter because not only will you hear about all the exciting release news first. BUT there 'may' be prizes and early bird prices too. Don't miss out!Sign up HERE!
Comments