Random Weekend Awesomeness
Posted Jun 26 2012, 9:37 am in 5km run with daughter, awesome kid moments, elena aitken, elena aitken author, how to make a marshmallow gun, Life with kids, marshmallow gun, mother daughter run, Random, Real Life, starbucks run for women
Sometimes weekends are full of random awesome moments. Some big, some small. All awesome.
A few months ago, some friends and I decided it would be fun to do a run with our daughter's. SO…we signed up for the Starbucks Run For Women 5km race. It was pink, there was coffee and a pretty bracelet at the finish line. Perfect!
Saturday morning dawned rainy and gray. Race day! After a quick stop for coffee, we were off to the city where each of us spent the morning with our daughter. There was cheering, encouraging, laughing and maybe even a bit of crying. I couldn't have been more proud of Sydney than I was on Saturday morning. Her first 5km run! I'm pretty sure it won't be her last. She's pretty fast!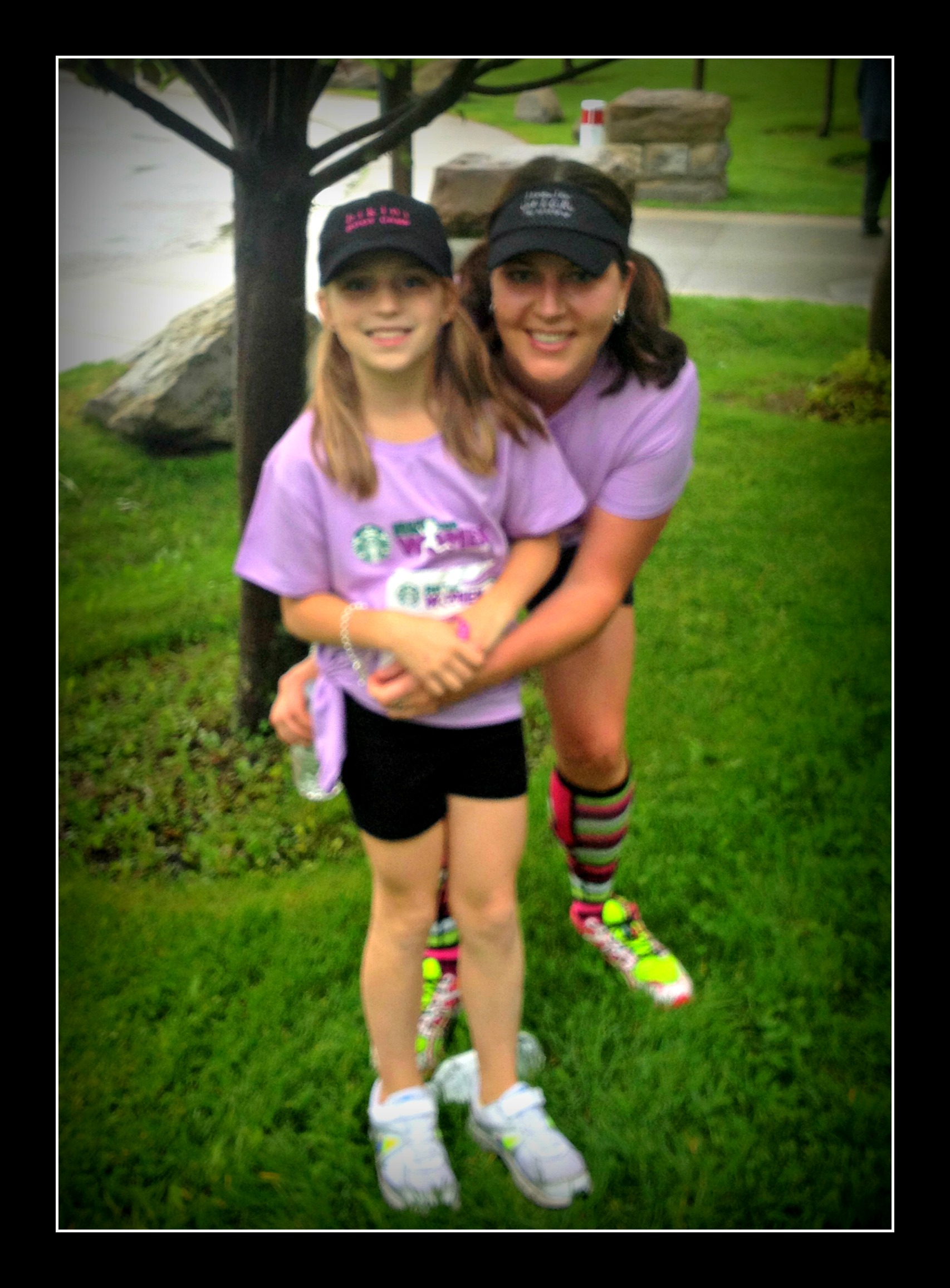 She ran with enthusiasm and excitement and as we approached the finish line, I asked her, "Remember how we finish races?"
"Oh yeah," she said with a big grin spreading across her face.
"How's that?"
"Flaming finish!" (Her term, not mine. But I like it.)
When we rounded the corner, and the finish line came into sight, I looked at her and asked, "Ready?"
"Flaming finish," she said again, this time with a determined nod. We took off. With a final burst of speed, we crossed the finish line, hand in hand.
So. proud.
I put together a little movie that highlights what an amazing day we had with the girls. (My very first attempt at this) From rocking out in the car, to dance party warm ups, to running the actual race, to hugs and jewelry at the finish and of course, a yummy brunch. Fantastic mother-daughter day! Check it out:
But wait…there was more awesomeness to be had.
After a fabulous five-star meal with friends (no, I didn't cook it!) on Saturday night, the rain still didn't show signs of letting up. This was NOT awesome. It was a problem…
Sunday was birthday party day for the kids. Note to self…do not book outdoor birthday parties in June! The plan had been to have a BBQ and outdoor games in the park down by the river. Since Mother Nature thought mass rains and flooding rivers would be more fun that a party, we needed a plan B. Fast.
We did however have cupcakes.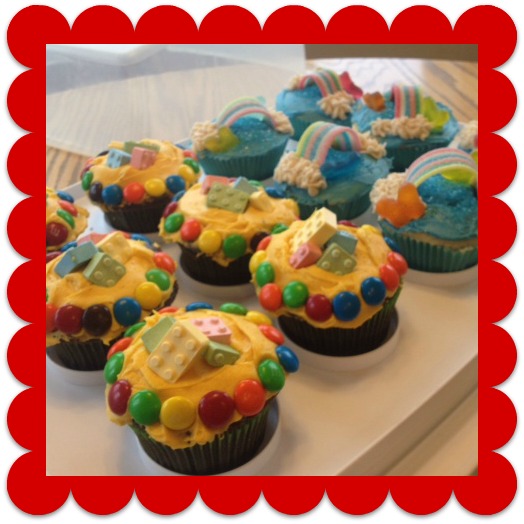 And after a little bowling alley fun (aka 'plan B') the sun came out long enough to take the kids out to the parking lot and try out the super cool marshmallow shooters. (Note: 11 kids armed with marshmallow guns is REALLY scary, even if the ammo doesn't hurt.)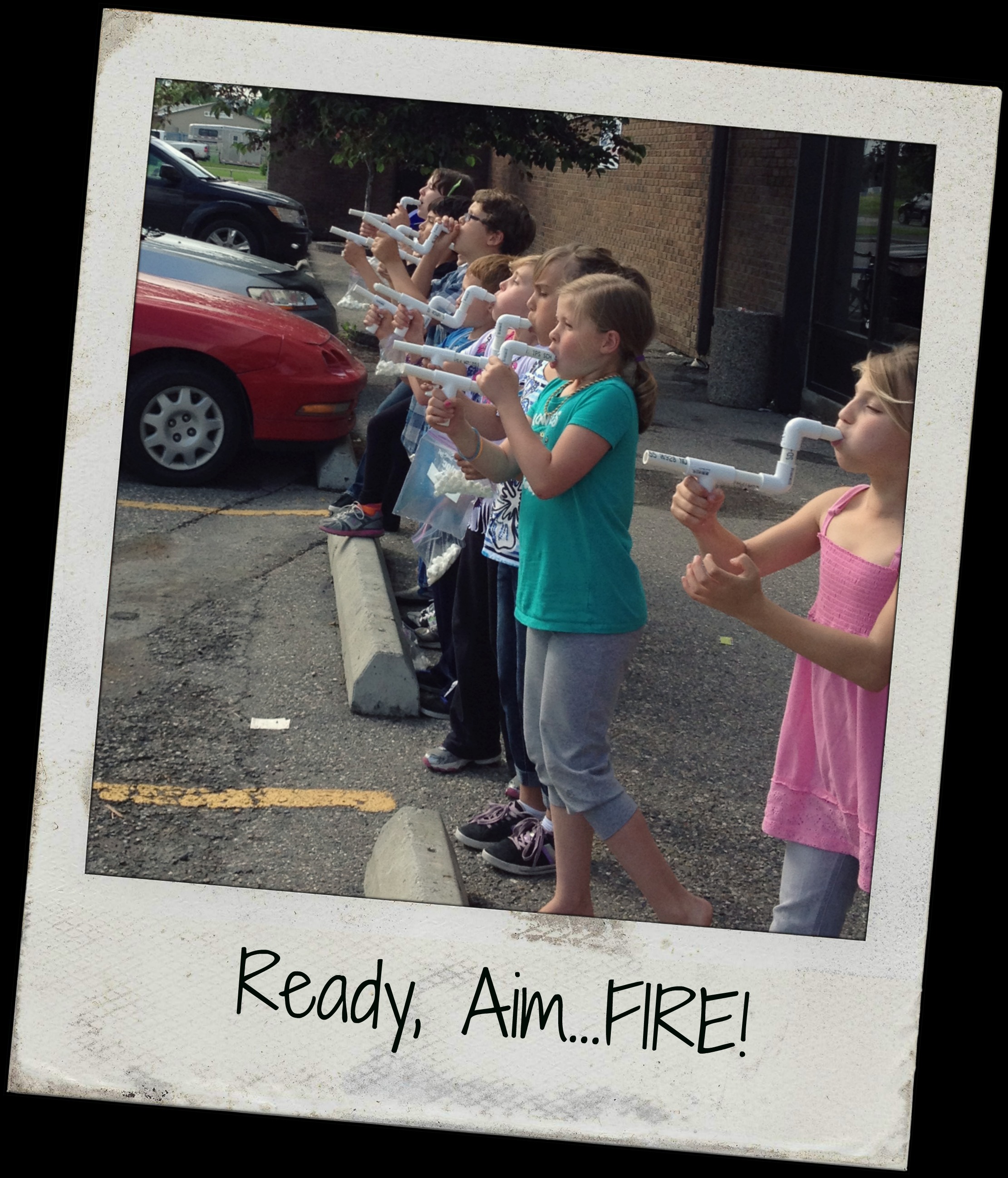 This was the test shoot on Friday night with Lincoln's best buddy. Kid approved!
Seriously fun kid activity. You can get the instructions to make these cool shooters HERE. Fun for the 'big' kids too. Awesomeness!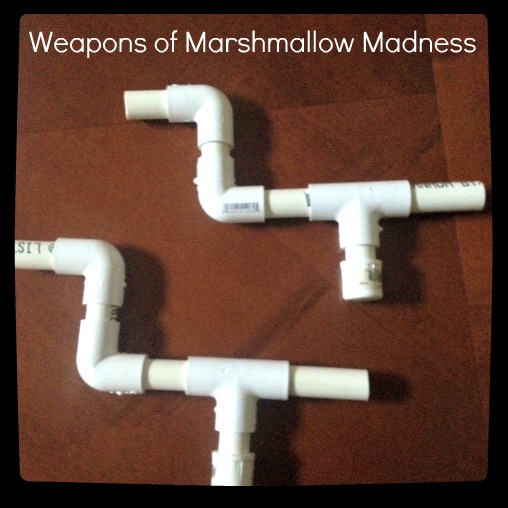 Did you have any random awesomeness this weekend? Share!
Comments