My Truths for 2012
Posted Jan 5 2012, 11:58 am in drawing free, elena aitken, Inspiration, inspiration for 2012, my truth, Nothing Stays in Vegas, Real Life, truths, words to live by
Well it's officially 2012. I suppose it was official a few days ago. But it's taken me a while to get organized and come off my holiday sugar high.
Regardless, it's time to get back to reality. The kids go back to school next week, the extracurricular madness will resume and I'll be playing catch up…again.
Since it's already January 5th, I'm sure that many of the New Years Resolutions that people made, are already long forgotten. Last year, instead of setting resolutions, I set intentions over at the Wordbitches and wouldn't you know it… I followed through with most of them. So hey, maybe that strategy worked. Regardless, I've decided not to make resolutions/intentions/goals or anything this year. Instead I'm going to take a page from my good friend Christine and concentrate on some general rules to live by.  Jump over to Christine's blog and check them out. She is wise beyond her years, an amazing photographer, and an all round beautiful and fantastic person. She will inspire you in so many ways.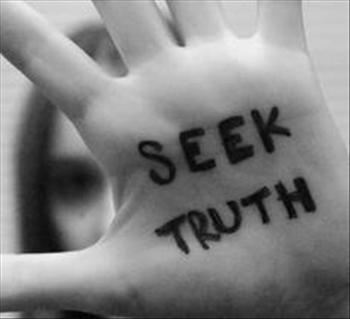 My truths to add
~ Be true to yourself. Trying to be something or someone you're not, is exhausting. Plus, you'll miss out on all the awesomeness that you have inside.
~ Nothing is as bad as it seems. It never fails to amaze me that some people who face the greatest tragedies in life are still able to find some positive. Your mind is a powerful tool, find the positive, even if it's only a sliver, and focus. Hard.
~ Grace and Dignity. Even when faced with the most toxic situations, hold your head up high. You can't change the circumstances, only how you react to them.
~ Follow your passion.
~ Treat yourself well. There's only one of you.
~ Do it today. Life is too short to talk about 'tomorrow.'
~ Change is inevitable. Embrace it, welcome it. Make the best of it.
~ Be who you are and surround yourself with people who make you a better you. It's okay to step back from relationships that are draining, or toxic in some way. Be the friend you want to have.
~ Family is your heart. Always.
~ Smile everyday as much as possible.
~ Don't like something? Change it. The only one who dictates your life is you.
So, here's to 2012!! I for one am excited about the opportunities and changes that are coming this year. So bring it on 2012…let's do this!
I always learn so much from my friends. So please, like Christine, won't you share? What are some of your truths or life lessons that you live by?
**Image from awakening360.com
Comments