Hidden Gifts is NOW Available!
Posted Sep 21 2012, 12:56 pm in castle mountain lodge, castle mountain lodge series, elena aitken, elena writer, hidden gifts, latest book, My books, romance book, unexpected gifts
I'm so excited to announce the latest in the Castle Mountain Lodge Series…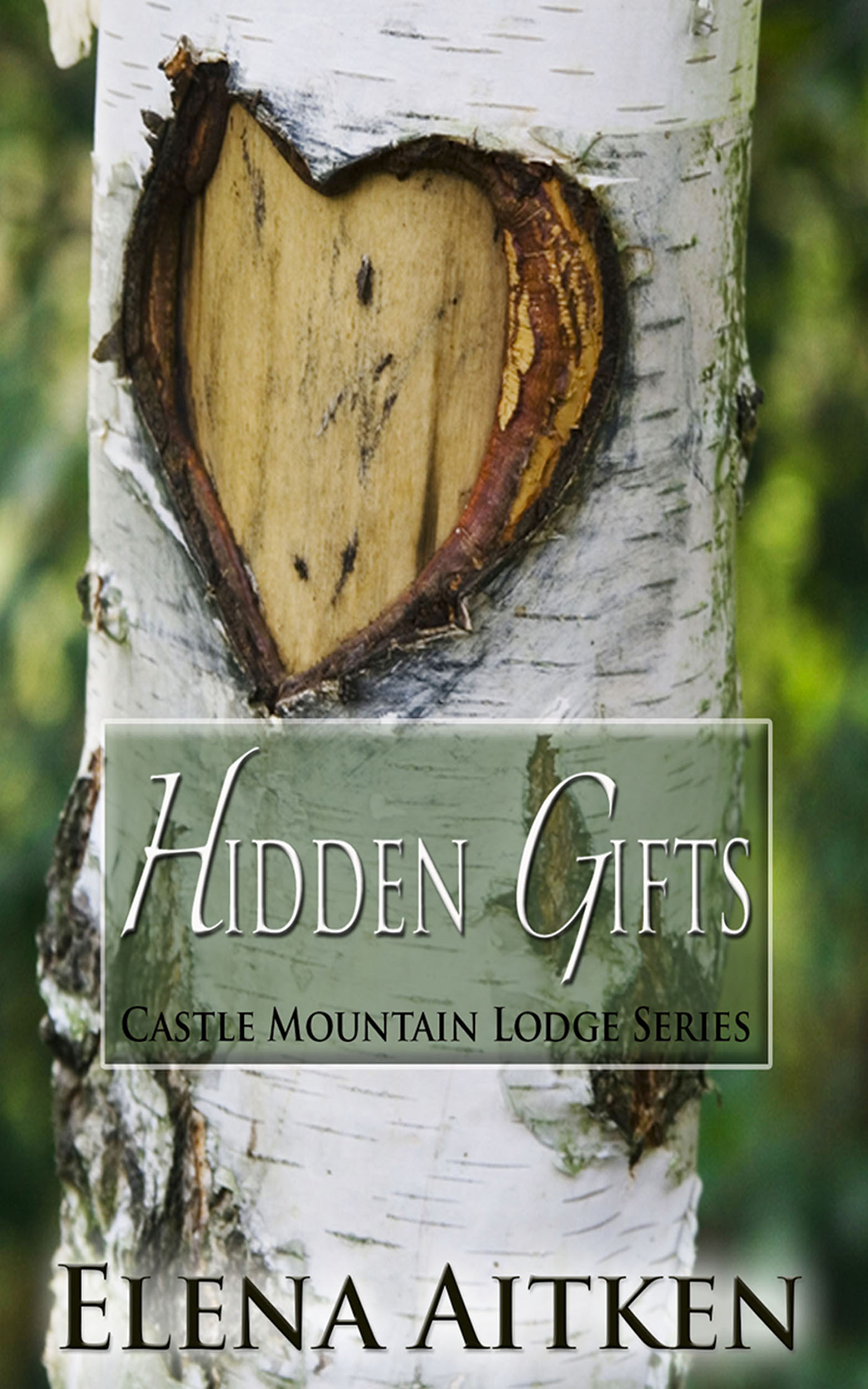 Bo's always known that to be a successful hiking guide at the beautiful Castle Mountain Lodge, you have to flirt with the ladies-but never get too close; have a penchant for wild adventures-but know when to pull away; and never have any ties holding you back.
And his plan was working fine…until Ella, the child he didn't know he had appears in his life.
Morgan's always known what she wanted out of life but when the doctor's crippling diagnosis changes everything, she knows she needs a fresh start. Maybe changing her career and throwing herself into a totally new lifestyle at the Lodge is exactly what she needs?
And it might have worked too…
Bo knows he needs Morgan's help to reach Ella, but will she be willing to give up the new life she thought she wanted? And can either of them let down their guard long enough to recognize that all they really need is right in front of them, in Ella…and each other.
Hidden Gifts is now available in the Amazon
store and through Smashwords for any of you who read on other devices besides the Kindle. And for a limited time it's only $2.99, so get it while you can!
A book launch is always exciting but I can't do it without a little help.
Did you know that the best way to help a book and an author is to start talking?! That's right. If you enjoy my books, please tell someone. Tweet it! Post it on Facebook! Leave a review on the site where you purchased it! All of these things help and contribute so much to the success of a new book (or any book)!
After a busy week, I'm ready for some R & R with some girlfriends! I hope everyone enjoys their weekend!
Comments