Finding Grandma
Posted May 11 2013, 5:11 am in Choose Happy, Composing Myself, elena aitken, emotional writing, grandma, grandparents, losing a loved one, My books, Real Life, writing through pain
It has been one year today since we lost my Grandma.
I don't know why people say that. "We lost her…"
What does that mean?  Did we lose her?
Sure, she's not here in body anymore. I can no longer hug her and smell her 'grandma' smell that was always a little like baby powder, and a little like Chantilly lace perfume. I can no longer joke with her, or tell her stories. And no, I can no longer hear her laugh.
But I didn't lose her.
Even without her physically with me, my Grandma is here with me everyday. Maybe more so in the last year then I ever realized she would be.
Usually when I write a book, something clicks with me emotionally, and when I started writing Composing Myself, I knew that like every other book I'd written, something about it would connect and strike an emotional chord.
What I didn't count on was that writing this book would take me on such an emotional journey.
But it did.
When I set out to tell Whitney's story in Composing Myself, I didn't even plan on having a grandmother character. But soon, it became clear that Whitney needed Grams. She had a mother, she had a best friend, she had a boyfriend and she even had a new man in her life…but she needed someone she could share a relationship with in a way that was separate, unique and special in a way that only a grandparent and grandchild could experience.
As I wrote, the character of Grams was born, and soon she took on a lot of similarities to my own grandmother and the relationship we shared through the years. Throughout the process I would peak up to the pictures I have pinned on my cork board of my grandmother and I shortly before she passed, and they gave me strength. Those pictures also fueled my emotion and there were times I typed through a veil of tears that refused to stop. And there were some very hard scenes to write.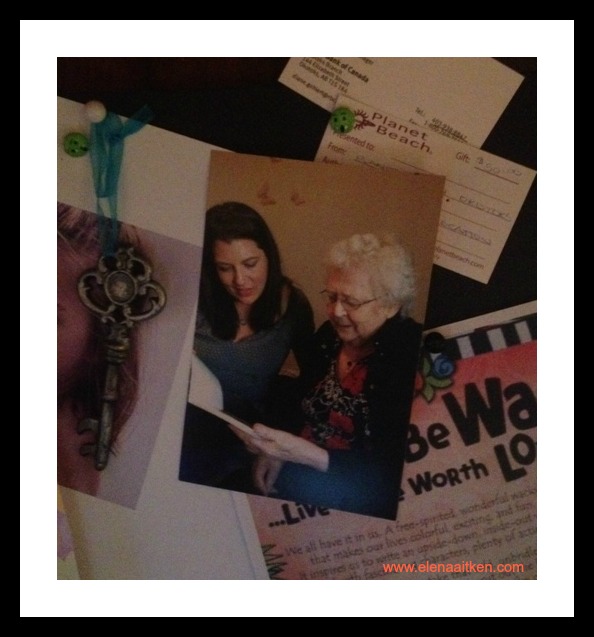 I didn't know it at the time, but looking back now, I think a great deal of writing Composing Myself was about working through some of the feelings I had of 'losing' my grandma and saying goodbye in my own way.
The character of Grams is not my grandmother, but she does have some similarities. I know my grandma would be proud of me and this book.
Most importantly, I know she is most definitely not 'lost'. Through the writing, I found Grandma again in a way I never expected. She's with me everyday.

What do you think? How have the loved ones you've 'lost' stayed with you?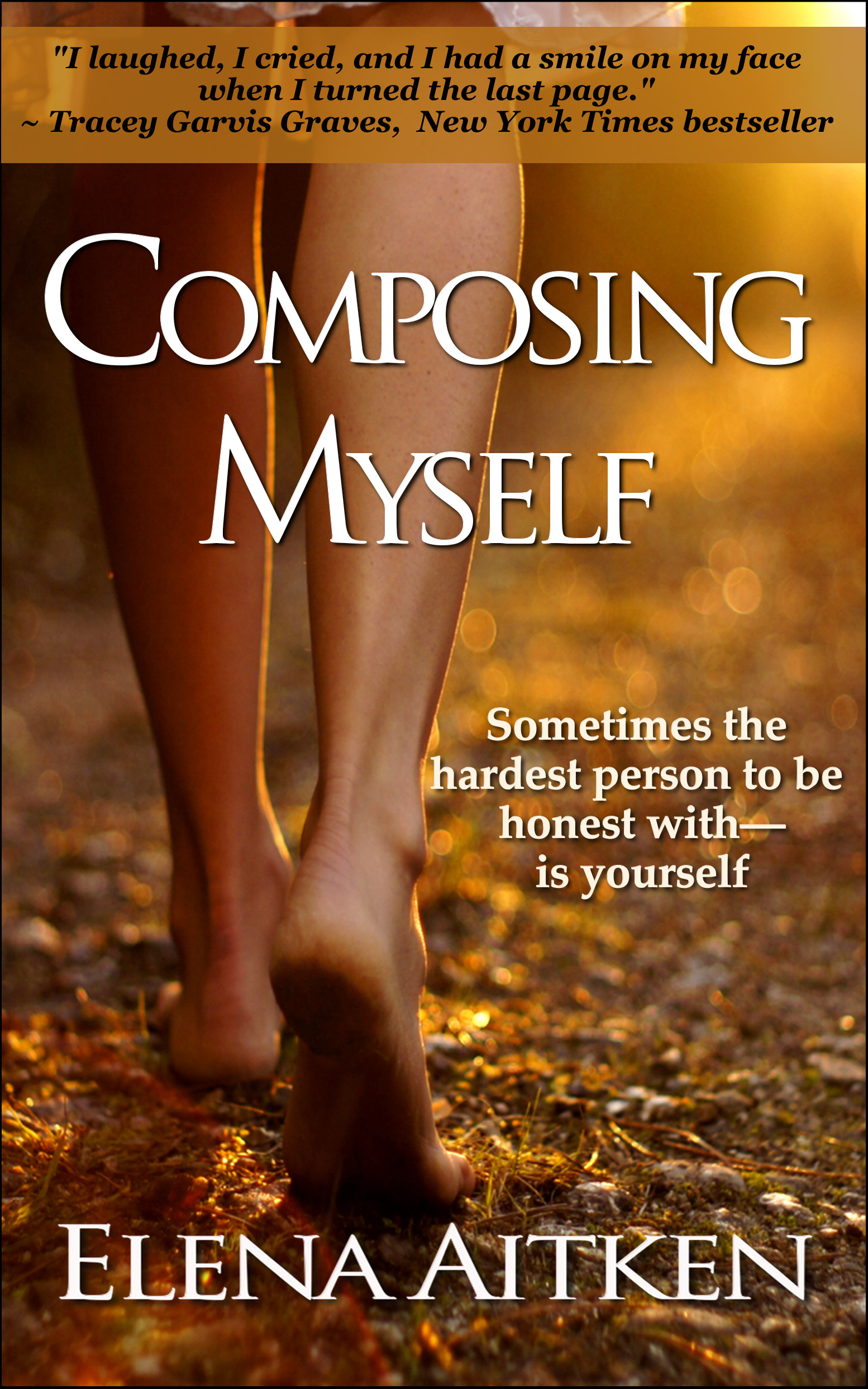 Composing Myself, is now available and you can find it at Amazon, Barnes & Noble, Kobo and Apple.
Comments