Confessions of a Banana Horder
Posted Aug 30 2012, 6:45 am in banana bread recipes, banana horder, banana recipes, elena aitken, elena author, elena bananas, frozen bananas, Going Bananas, hidden gifts, Hidden Gifts cover
It's been confirmed. I'm a horder.
But I don't horde balls of elastic bands or stacks of unread newspapers. Nope, not me…I horde bananas.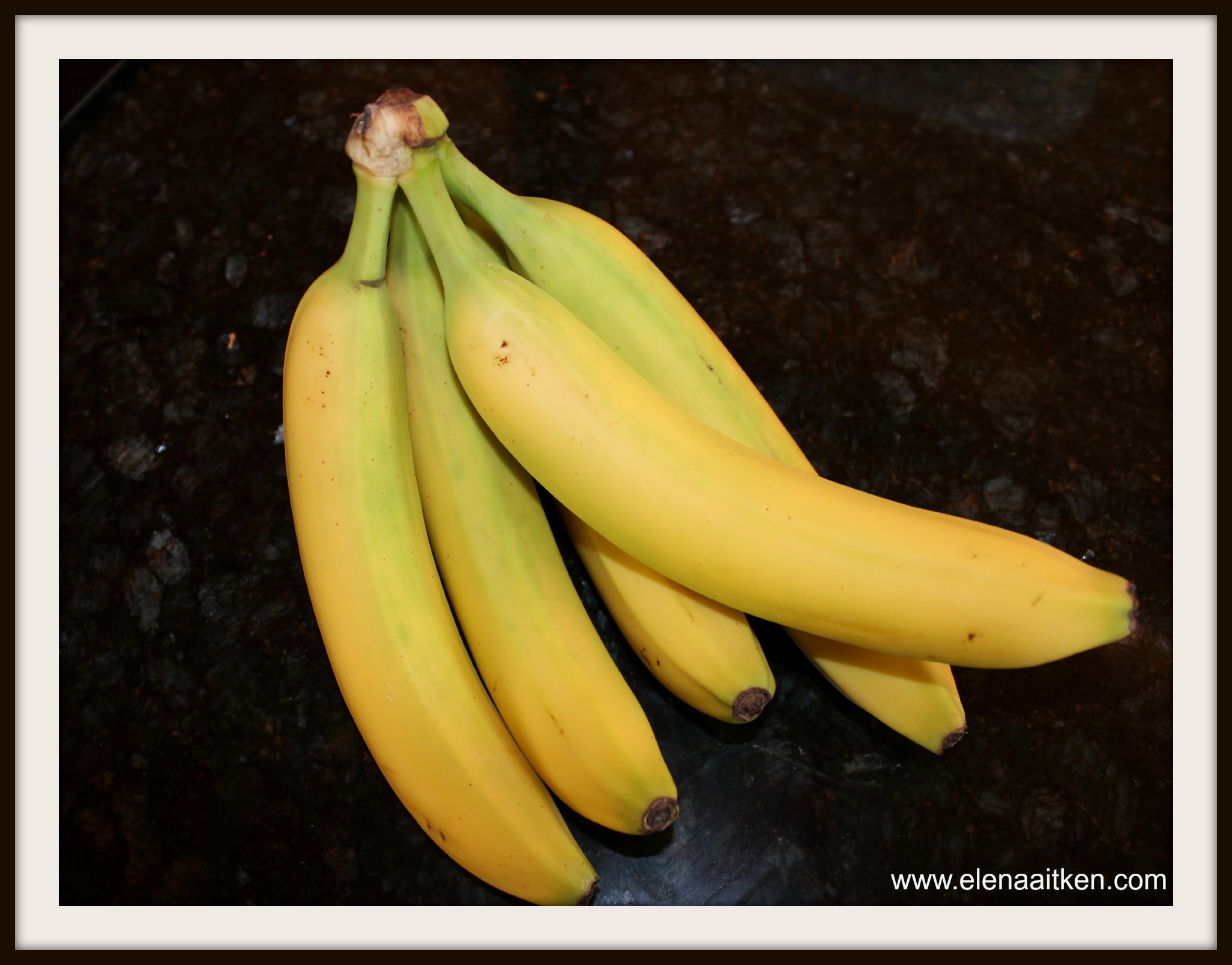 And before you start thinking that I have an overflowing fruit bowel full of bananas in various states of decomposition on my counter top, let me put your mind at ease. I mean, come on…you can't leave bananas on the counter!
I put them in the freezer.
Obviously.
Years ago, my mother taught me that when a banana reaches a certain stage of ripeness (you know… that mushy, more brown than yellow stage) and no one will eat it…you toss it in the freezer. This way, you're always assured to have some bananas on hand to make banana bread.
Awesome.
And growing up, we had banana bread regularly enough.
Seemed like a sound plan to me.
So…as an adult, I do the same thing. When my family is all banana-ed out, I toss those babies in the freezer. That way I'll have them to make banana bread.
Except…
I don't.
Make banana bread that is. I don't actually bake much at all. I've mastered a few muffin recipes (sadly, none of them banana) and I can whip up a mean cake mix but that's pretty much where it ends.
Which isn't really a problem except that I just keep on tossing those squishy, yellow bad boys into the freezer.
I knew this was a problem. I mean, I knew I would eventually run out of freezer space. BUT…I didn't realize just HOW big of a problem it was until…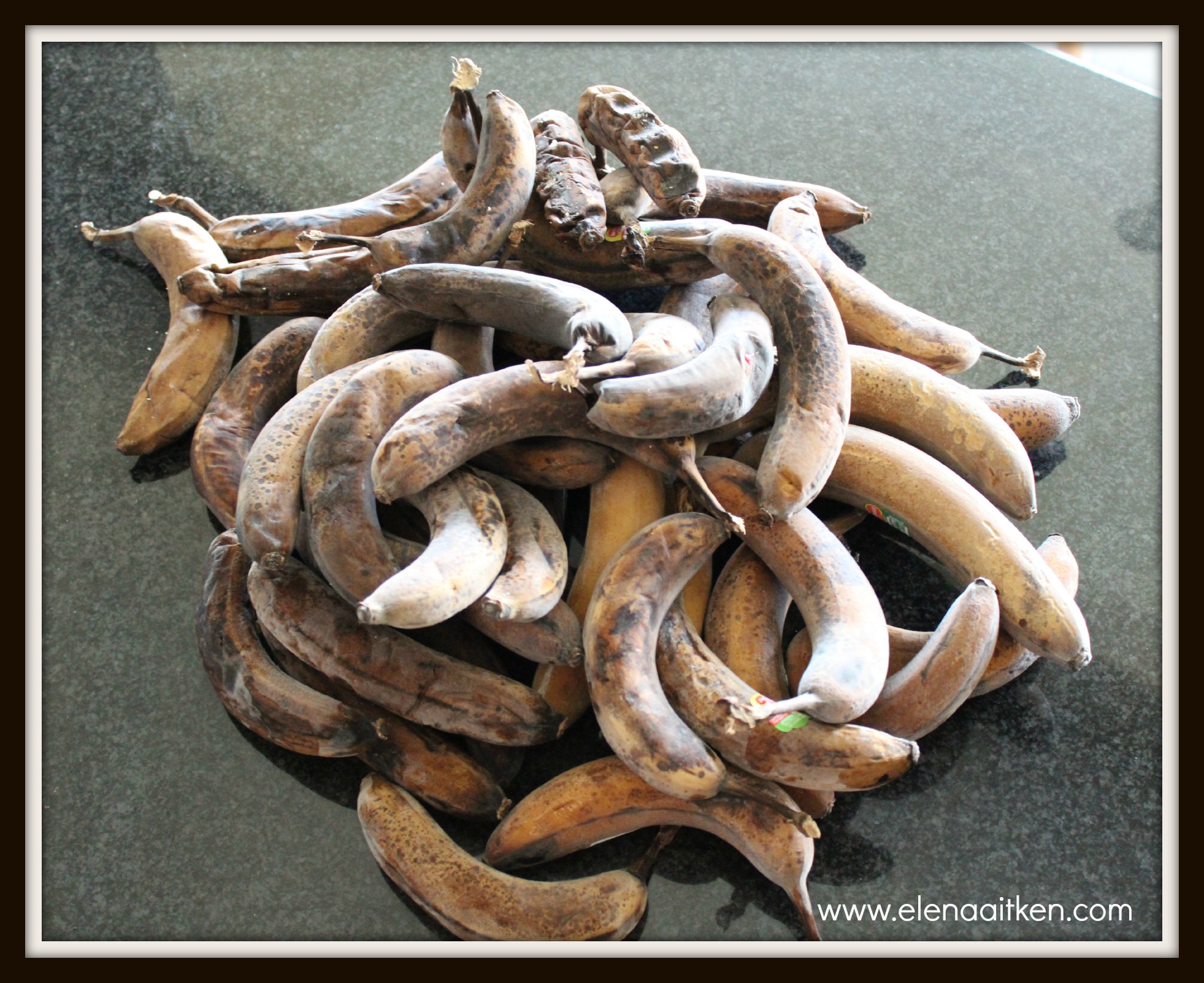 In case you're having trouble counting all those it's…45. Yup, 45. (Plus the six I tossed in the freezer at the cabin this summer.)
I was shocked. I was stunned. I clearly have a problem.
But with the new school year upon us, I've decided that instead of enrolling in some kind of 12 step problem I'm going to make it my personal mission to use all those bananas for yummy home baked treats for the kids lunches. But I need your help!
Send me your BEST recipes. I don't mean the ones that are kind of okay. I need the best! I promise to try as many of the recipes as I can AND let you all know how it goes by sharing your recipe with everyone who reads this blog and of course putting up some pictures. AND…if I use your recipe on the blog, I'll send you a free super awesome advance e-copy of my upcoming novel Hidden Gifts.
So come on, help a banana horder out. And give me some great ideas for my kids lunches.
*Random fact -The word banana was used 14 times in this post.
To send your recipe email it to elenaaitken(at)gmail(dot)com and then leave a little comment to let me know what I've got to look forward to.
P.S. I know I promised you a cover reveal this week. And it's coming…September 2!! So I guess that's not technically this week. But it IS my wedding anniversary. So..why not?!
And don't forget, if you want to get in on all the fun release details, special offers and intro pricing for Hidden Gifts (and I KNOW you do) sign up for my newsletter HERE. It's different than signing up for the blog. Different in a totally fun and awesome way.
Comments