Authors In Bloom Giveaway WINNERS!
Posted Apr 19 2012, 9:11 pm in authors in bloom blog hop, blog hop, elena aitken, free books, My books, Random, sugar crash, winners
The Authors In Bloom Blog Hop has come to a close and I want to thank everyone who participated. It was a lot of fun to see some new faces around the blog. I hope you stick around!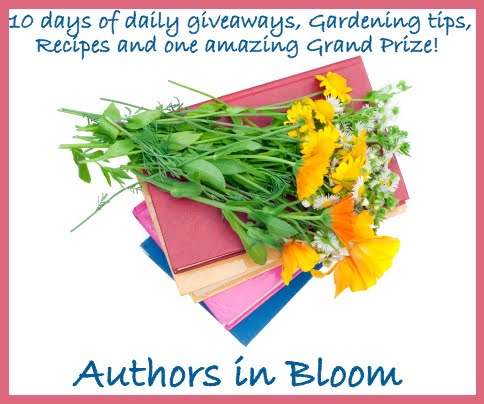 I do hope that even if you didn't win, you check out my new book, Sugar Crash. A portion of every single book sale goes to the Canadian Diabetes Association! So you can read a book AND help out. 🙂
Okay…on to the winners…
As promised, I'm giving away TWO e-copies of Sugar Crash AND one $25 Amazon gift card.
I counted up the entries, put everyone's name in a beautiful brown paper bag (some of you up to three times!) AND…my beautiful daughter drew the names of the two winners of Sugar Crash.
Congratulations to Bella Mella and My Recent Favorite Books! Send me your contact information and whether you would prefer a kindle or epub version and I'll get those off to you!!
But we're not done yet. My handsome son drew the winner of the $25 Amazon card…drum roll….Melissa Bourn! Congratulations! If you're not sure what books to buy…I may have a few suggestions..ha ha.
Thanks again everyone! I hope you all discovered some amazing new authors! I know I did!
Comments