And The Winner Is…
Posted Jul 19 2012, 10:33 pm in book giveaway, drawing free, elena aitken, elena author, free books, My books, Nothing Stays in Vegas, sugar crash, unexpected gifts, Writing
Last week I announced my 'Bookaversary' and I was totally overwhelmed by the outpouring of support. It's been a very fun year and that's all because of the amazing people in my life and those I've met along the way!
If you read my post last week you might remember that I mentioned something about a book giveaway. And you might be thinking that I forgot. Don't worry…I didn't. But I am on holidays and if you've ever been on holidays (and I sincerely hope you have) you'll know that things don't always happen on schedule when you're enjoying yourself.
That being said…
I'm a little late.
Anyway, without further ado…the winners.
It was a three generation draw as both my mom and daughter helped out. It was also very technical as we wrote all the names on pieces of paper and had Sydney draw them out.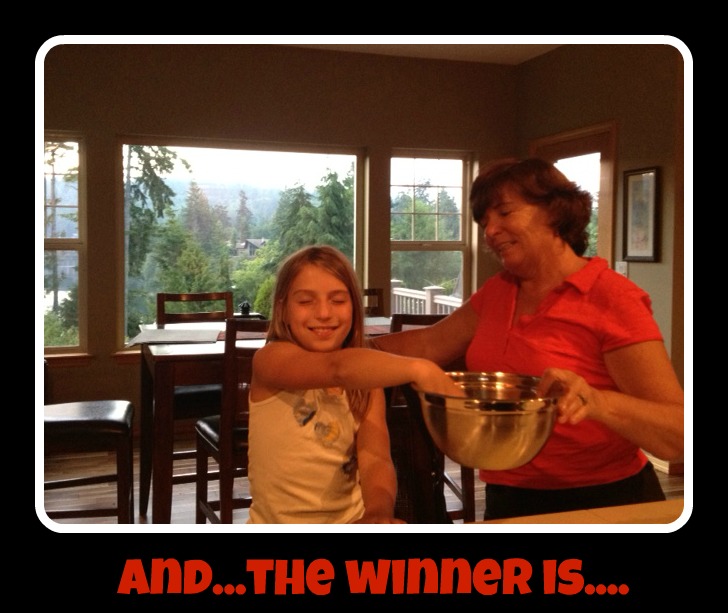 Shannon!
And then because I felt like it…we did it again! And the winner was…
Nancy Hayes!
Congratulations, ladies! You've both won a copy of my print books. Contact me with your address and your choice of which book you'd like and I'll be happy to send it out!
A simple 'Thank You' can hardly express my gratitude to all those who have supported me, but…THANK YOU!! I appreciate you all so much.
Comments