Squeezing Out Summer
Posted Aug 23 2012, 10:30 am in elena aitken, elena writer, last days of summer, Life with kids, life with kids, Real Life, spending time with kids, squeezing out summer, summer plans, summer with kids
My kids start school on September fourth!
It's coming up fast. Too fast!
Don't get me wrong, I'll be ready for the peace and quiet and the uninterrupted writing time that comes with September. BUT…
I will miss summer.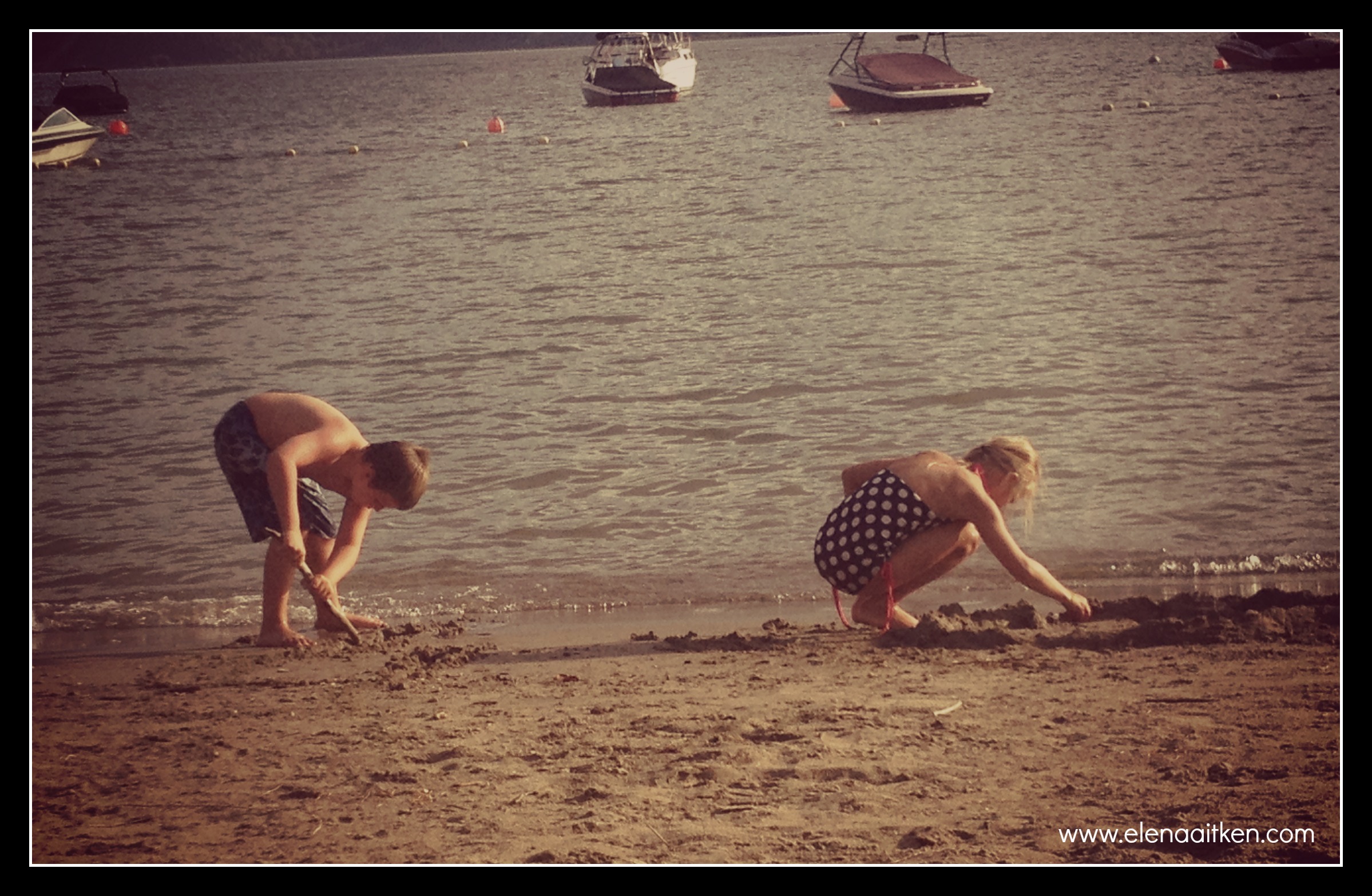 I love summer. And I love spending time with my kids at the lake. Swimming, playing on the beach, hiking, just…being.
Every summer I take the kids and head off to the lake where we have access to a family cabin. Usually, I try and come home for a few days here and there. But mostly, I just go. That's the beauty of being a writer. I'm totally portable. I also have a very understanding husband who 'gets' that the lake feeds my soul. At the lake I'm happy, inspired, less stressed, creative and well…it's just better. And yes, I'm absolutely aware at how completely blessed I am to have not only an amazing place to escape to, but an equally amazing husband who is totally okay with me going and a career that makes it possible for me to go.
SO. UNBELIEVABLY. GRATEFUL.
These few months in the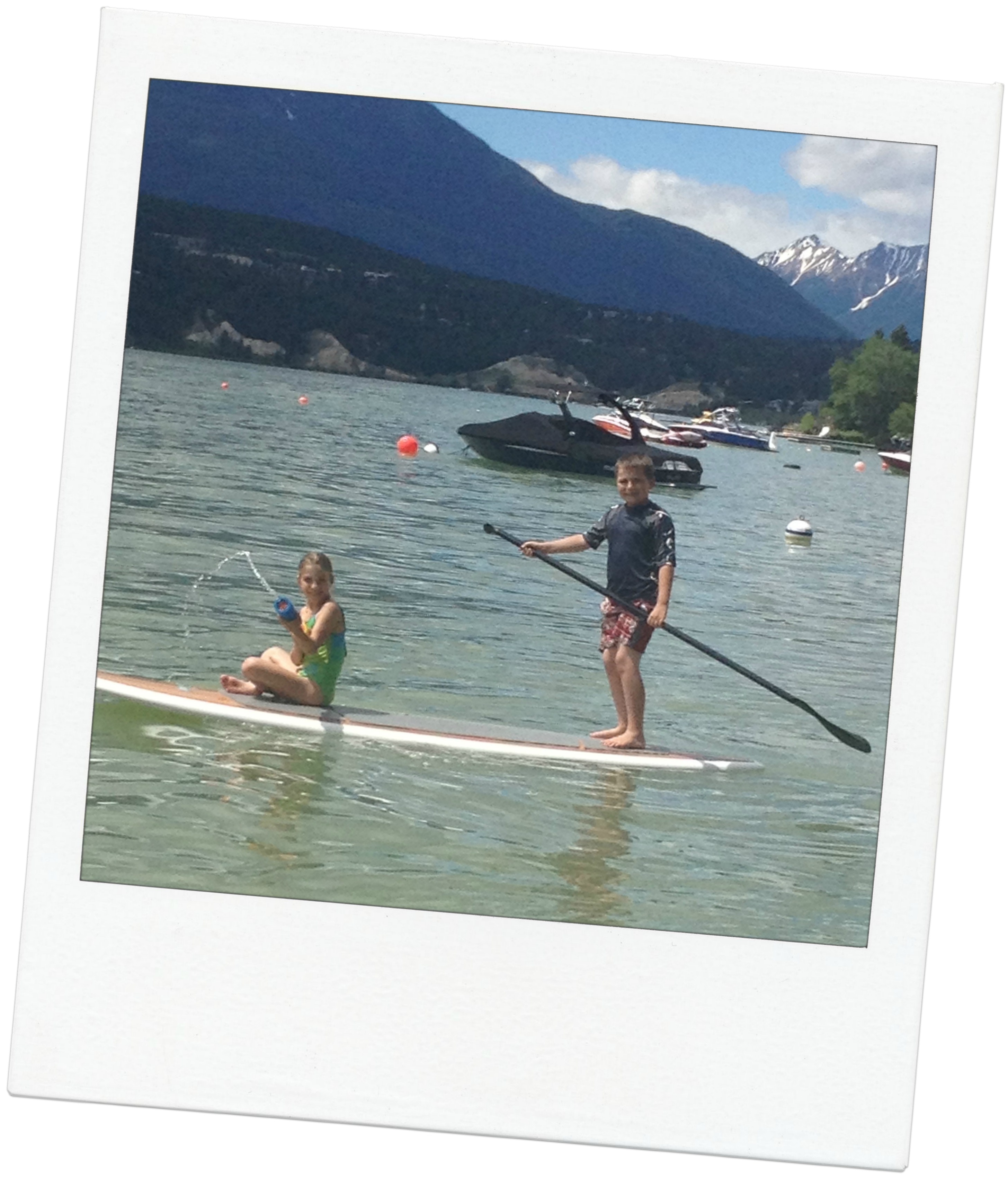 summer are so special to me because the kids are able to reconnect with each other and play together (most of the time), they unplug and just have fun. And I get to reconnect with them as well. After a busy year of school, swim club, Guides, softball and whatever else we jam in, it's nice to just 'be' with the kids.
But with only one week left before school starts up again, I'm sad. And not just because I have to wait a whole year before we get to escape to the lake again. But because my kids are ten now. TEN! (The fact that I'm even old enough to have ten year olds is a whole other issue.) As the kids get older I realize that they're not going to be satisfied with leaving their friends behind for the whole summer and hanging out with Mom.
I know this.
It makes me unbelievably sad to know that our special summers may be coming to an end. I don't know what next year will bring. Maybe I'm wrong and the kids will be happy to escape reality with their mom for another year. I hope I'm wrong. But my instinct is that we'll have to modify our summer plans. And, I guess I'll be okay with that…
…when the time comes.
Until then, I still have ten more days of summer with my kids and I'm going to make the most of it.
The summer months are often some of the most special. How are you hanging on to the last few days? What are your best memories?

Comments